On blogging platforms #UselessObservation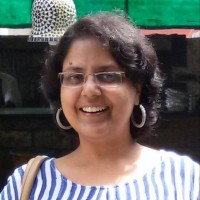 Chicky Kadambari
from Jaipur


4 years ago
Hey people! I was checking out the latest posts on IndiVine and noticed something really weird. There were submissions from own domains and from blogspot domains, but hardly any from wordpress.com domains! I went upto 60 latest posts on IndiVine and found only ONE wordpress.com domain!
Are Wordpress users really all that serious about blogging that they switch to own domain or self hosting+own dmain? Or are they just not that active on IndiBlogger?
Replies 1 to 2 of 2
Your observation is a great one, unless you are out there, looking for that very thing. There are a variety of reasons, and one reason for it is that, there are thousands of bloggers on IB, ~50K, still just a handful are active on IB. This means that, just a couple of these bloggers ever post on IndiVine. Plus, IndiVine is not really for you if you are not into back scratching.
Seems like that... doesn't it CK? I experimented with something and realised that it is true :) 
Hey Kaddu, a lot of wordpress users use the wp reader to catch up on wordpress readings.. i do that! so that is probably why not so active on IB?
---
Sign in to reply to this thread