How to increase website traction
Any idea how increase website traffic even the content is pretty good.
Replies 1 to 4 of 4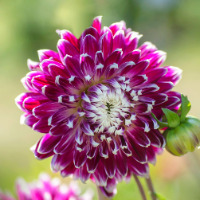 Ravi Prakash Sharma
from New Delhi


3 years ago
अच्छा ट्रैफिक प्राप्त करने में सालों लग जातें हैं, यह कोई एक दिन या एक साल का काम नहीं। मैं बस यही कहूंगा की आप अपना काम ईमानदारी से करते रहिये। गूगल एनालिटिक्स में आने वाली Search Queries को ध्यान से देखिये जिस Query पर जायदा Traffic है उसपर ज्यादा Article लिखने की आवश्यकता है। समय समय पर थोड़ी Off Page SEO की Techniques का भी इस्तेमाल किया जाना चाहिए जैसे - Guest Blogging, Social Promotion, Forum Discussion, Community Participation, Boosting Your Popular Article in Facebook, Brand Building, Publishing Few Articles on Others Website और भी बहुत सारे तरीके हैं पर इनको ज्यादा करने की जरूरत नहीं है हाँ पर कभी कभी कर देना चाहिए। जैसा मैंने देखा, आपकी वेबसाइट पर Tourism के आर्टिकल बेहद कम हैं आप उनकी संख्या को बढ़ाइए। India Holiday, Top Tourist Destinations in India , When To Visit in India, Beaches, Monuments इत्यादि जैसे कई अहम विषय हैं जिनपर आप लिखे तो अच्छा होगा। कुलमिलाकर High Volume, Medium Volume जैसे कीवर्ड्स पर आप ज्यादा आर्टिकल लिखें। ट्रैफिक को टारगेट करने के लिए ट्रैफिक ओरिएंटेड आर्टिकल लिखने पड़ते हैं।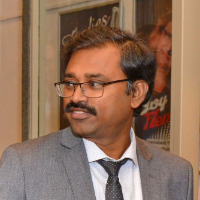 Maheshwaran Jothi
from Chennai


3 years ago
Looking at your site, I think its really clean, neat and good. I am not sure if I am qualified enough to comment on such site. Anyway, having a great site is just a part of the work. The remaining herculean task is to make it known to people that there is something good in here. So, whats next? Just utilize the Social media networks more effectively. Even using some hashtags rightly will get you good traffic. make sure you join some good community related to your niche. But careful, the line between participation and spam is very thin!!!
If you are looking for organic traffic through search, then make sure you worl on SEO. Install plugins like YoastSEo or other similar ones, that can help you optimize the SEO tags, slugs, meta data etc.
Good luck.
This is all done and marketing underway. Thanks @Maheshwaran
---
Sign in to reply to this thread