Henna for dandruff – 4 Treatment Green Mehndi Hair Pack
Best 4 Treatment Henna for Dandruff is specially used. From Green Mehndi hair pack you can give your hair a wide range of treatments.
Replies 1 to 2 of 2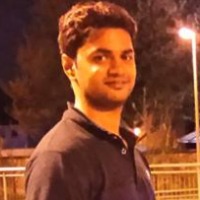 Karthik Murali H
from Chennai


3 weeks ago
Priyanka, pls stop posting in the forums about ur personal blog posts.
It's called shameless self promotion
Priyanka! I just reported your topic to the moderators for "Shameless Self Promotion".
Welcome to the IndiForum! 

I reported a whole whackload of them. Nothing will be done. Looks like nobody cares. That's all I can decide from the level of indifference being shown 
---
Sign in to reply to this thread