Are you an Edupreneur? Here is a really helpful interview for your growth.
Although India is currently riding a growth wave, but more than 60% of our student population still has very limited access to learning and growth opportunities. Why? One of the reasons is that these rural students study in local languages at government schools, where as our supplemental and digital learning ecosystem is largely in english medium. Can we engage our rural millions into the digital fold by leveraging the reach of mobile technologies? iDream Education believes that we can, and access to digital education in local languages can be transformational for these underserved yet brilliant students. Let's meet and greet the founders behind iDream Education, doing some great work in customizing tablets for government schools as social edupreneurs....... Read full interview here. 
Replies 1 to 2 of 2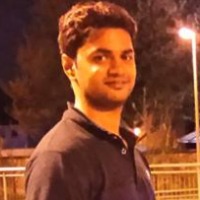 Karthik Murali H
from Chennai


1 month ago
This is spam and shameless self promotion. Pls dont post your blog links in the forum.
Share it through Indivine
Self promotion not allowed on the forum. Read the rules.
Locking this thread.
---