Meeting the shamans , spiritual healeRs of the Himalayan tribe.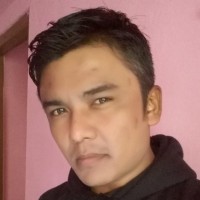 BABIT GURUNG
from DARJEELING


1 month ago
Hello Meaningful Travellers.
I hope you are as great a always...and same here..Please read below the journey we are starting from 7th April. ..
Tour name : The medicine men of Himalayan tribes.
We along with few creative souls have planned this trip from April 7th to go deep into local cultures of indigneous tribes of offbeat Sikkim ( india) and west bengal ´to experience the true revelation of what precisely a culture seldom unveils.
This tour is a chance for us to study the world of ethno-medicinal plants, spiritual healing and shamans among cultures that have rich heritage of traditional folk medicinal and spiritual treatment.
We, ll go to the offbeat vilages of silkim and darjeeling where it is still practiced. This will give us an unforgettable experience of the Darjeeling Hills. We think is also an opportunity of some wonderful photography and documentary.
So if you are interested to join we can discuss the complete itinerary. The dates we have chosen is April 7th till April 17thSo This tour will take us to remote destinations where the world still has preserved its cultures without any signs of syndrome linked to urbanization.
Sign in to reply to this thread