Write a Review for My Website on Your Blog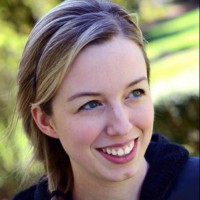 Veena Yadav
from London


1 week ago
Hi,
I want to invite all the blogger to write a either a positive or unbiased review on your blog with a hypertext reference link to my English idioms learning Education website.
And for this favour I will pay you a gift amount in your Paytm.
There should be atleast 200 words in the review and you can add the logo, screenshot on any other image of your choice with your post.
Interested bloggers please contact me at: theidioms.com/contact
Edited 1 week ago
Reason: Update
Replies 1 to 2 of 2
Won't you say anything here, Karthik Murali H , eh? Regarding sharing bloglink on the forum? 
Why me? You can say too ...
Sure, I too could have but was more surprised to see that while you wrote about the SSP thing (Shameless Self Promotion) on Prashati Patel's post but didn't write anything here. Such threads never miss your eye. So I was a bit bothered by this selective approach of yours in this case 

Now, coming over to the thread topic, Veena, let me begin by saying this that you have a good looking and a pretty useful website (although I haven't explored that many pages on your site).
 However, as per the rules here, one is not supposed to post url link of his/her website anywhere on the forum. So I will request you to change the hyperlink : theidioms.com/contact to your Indimail. i.e. those bloggers who would be interested in contacting you regarding writing the review, you can ask them to reach you through Indimail.  
---
Sign in to reply to this thread