Free Guest Blog Post Opportunity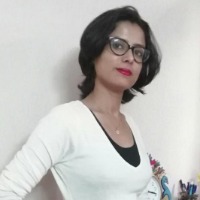 Kalpana Riyar
from Faridabad


1 year ago
Hey fellow bloggers,
I allow relevant guest posts on my lifestyle blog www.incrediblelifestyle.in You can submit guest post on my blog www.incrediblelifestyle.in. If your are interested in free guest post, The article must be 700+ words on the following blog niche with minimum 2 relevant photos - Recipes, Fashion, Beauty, Parenting, Travel, Product Review, Health etc. I will allow you only 1 do-follow link per article. You have to promote our Blog on your website as well as on your Social Media platforms.
if interested send your name, blog link, subject of your article at kalpana@incrediblelifestyle.in.
Please note we will check your submitted post for plagiarism, grammar, and only approved posts will be published.Free guest posts are only for fellow bloggers and not for companies and any promotions. 
For paid posts email details and we will discuss.Regards,Kalpana
Sign in to reply to this thread