Monetise Your Influence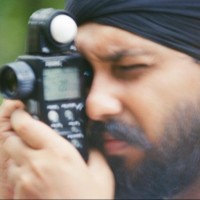 Paramvir Singh
from Mumbai


4 months ago
How to become an Online Influencer and be able to monetise the same.
With Takesh SinghActor, Producer and Marketeer.
Monetize your content creation skills to become an online influencer for brands, and individuals across You Tube, Facebook and Instagram. Learn the simple tips and tricks to put you on track for your influencer journey.A 40 minute Zoom Video Session followed by 20 minutes of Q/A. November 29, 2020, 6PM.Register here:https://www.townscript.com/e/monetise-your-influence-211002                        The Zoom Link and password will be sent one hour before the workshop on November 29, 2020. Make sure you check your emails.
I thought we all spend so much time and effort building our online presence and audiences, we need to figure out how to monetize it all.
Sign in to reply to this thread