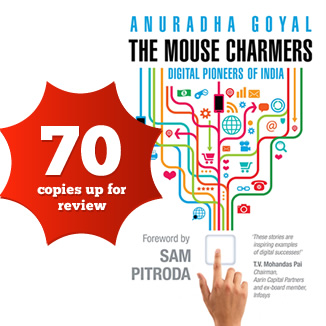 We are bloggers.
We are a bunch of foodpreneurs, travelpreneurs, womenpreneurs, techpreneurs, sportspreneurs, opinionpreneurs, textpreneurs, audiopreneurs, videopreneurs, photopreneurs.
All of us are Contentpreneurs
and most of us are Solopreneurs
The digital space has opened up a world of opportunities for us. There is no limit to what we can do with the content we create - the lives and emotions we touch, the social change we bring on, the unsung heroes we celebrate, the new ideas that we explore and do our bit to make the world a better place to live.
The Mouse Charmers explores the opportunities for content entrepreneurship as a part of digital entrepreneurship. Read about these entrepreneurs and get more ideas on what your content can do.
- Anuradha Goyal
Apply to review