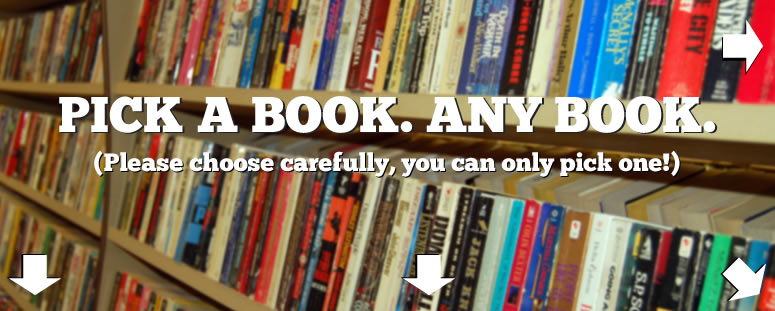 Film
Silent Cinema in India
By B.D. Garga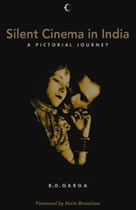 This extraordinary book documents a glorious phase of cinema in India – the silent cinema era. Of the approximately 1,300 silent films produced between 1913 and 1931, barely one per cent have survived, and not all of these in their entirety. The...
apply to review
Business
Billionaire Boy
By George Beahm
The third in a bestselling series of inspiring quotes from business leaders The Mark Zuckerburg most people know is the one depicted in Academy Award–winning film The Social Network: a nerdy, insecure and socially awkward young man – hardly ...
apply to review
Thriller
The Tower of Silence
By Phiroshaw Jamsetjee Chevalier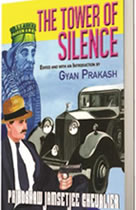 A long-lost Sexton Blake mystery, 1920s detective fiction at its best Historian Gyan Prakash of Princeton University stumbled upon part of the unpublished manuscript of Tower of Silence by Phiroshaw Jamsetjee Chevalier (or Chaiwala, as he called...
apply to review
Crime
The Price You Pay
By Somnath Batabyal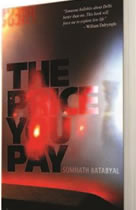 'A terrific debut: wry and witty, pacy and addictive, and held together by riffs of pitch-perfect Delhi dialogue. Somnath Batabyal looks likely to do for Delhi what Raymond Chandler did for LA' —William Dalrymple 'The Price You Pay...
apply to review
Thriller
Jacob Hills
By Ismita Tandon Dhanker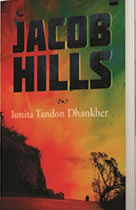 An unloved woman is a soft target – anyone can hit her, have her... It's just another evening at the Tiller's Club. Near the bar, Capt. Rana, the Young Officer undergoing training at the War College, stands among his course mates,...
apply to review
Literary fiction
Not Only The Things That Have...
By Mridula Koshy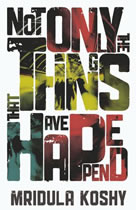 A woman relinquishes her four-year-old son to tourists passing through town. Losing him, she loses the story of her future. A world away from her, the boy becomes a man without the story of his past. Decades on, the mother struggles on her deathbed...
apply to review
Cookery
Bong Mom's Cookbook
By Sandeepa Mukherjee Datta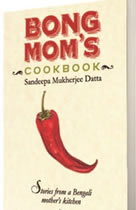 The new woman's spin on old traditions – a must have kitchen supplement! Given the sheer pace of life today, it has become harder and harder to follow in our mothers' footsteps, to recreate moments of bonding in the kitchen, to maintain...
apply to review
Tell us your real love story
Be a part of a short story collection written entirely by fellow bloggers across India!
Everything else might change about this world of ours, but there is one constant: the power of love. Love today has taken on a new meaning and may not leave us starry-eyed every time. If you have encountered or been a part of any such story of love, happily-ever-after or not, write in and tell us about it.
The very best stories will be brought together in an anthology of Real Love and published by HarperCollins India.
Shortlisted ideas
Was I shortlisted?
Meet Yashodhara Lal
Author of "Just Married, Please Excuse"
Yashodhara Lal will share tips and insight into writing and getting published, and will be involved in short-listing entries for the contest.
'When I was recently talking to a couple of other authors who have been active bloggers, I discovered something – each of us had at some point had thought this – 'Hey, we've got SO much material on our blog! Why can't we just use that for a book?'
Read more...
Fiction
Toke
By Jugal Mody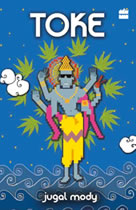 So Lord Vishnu showed up one morning when I was really stoned and asked me to save the world from turning undead. How did I save the world? I didn't. We did. And while saving the world, I got to forcefully kiss the girl of my dreams. Many times....
add review
read reviews
Fiction
Jack Is Back in Corporate Carnival
By P.G. Bhaskar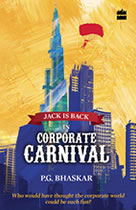 'P.G. Bhaskar's lines are packed with wit that ring with sincerity and spontaneity, eliciting some hearty laughs. He has an amazing ability to strike a chord despite the scene.'
- The New Indian Express
add review
read reviews
Fiction
Just Married, Please Excuse
By Yashodhara Lal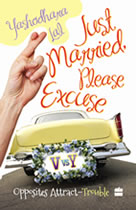 'The very real growth of love and understanding between a newly married couple despite their very different backgrounds and personalities make the book believable, readable and why yes, even enjoyable!'
- Shilpa Garg
add review
read reviews