Bangalore IndiBlogger meet 2009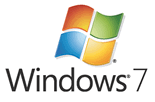 When & Where?
Location: Bangalore
Saturday February 28, 2009 - 3:00 PM
---
The Venue
Microsoft Signature Building, Microsoft India Pvt. Ltd., Embassy Golf Links, Intermediate Ring Road, Domlur, Bangalore - 560071
Landmark: Behind Hero Honda Showroom
---
The IndiBlogger meet returns to Bangalore - this is where it all started folks! After completing one round of blogger meets all over the country in 2008, we're coming to Bangalore again, and cannot wait to meet all the bloggers from last year again, and lots of new faces as well!
---
Agenda
Item
By
Welcome
IndiBlogger Team
1 minute of fame
Bloggers
How well do you know your readers?
IndiBlogger Team
Discussion on blogging rights
Mutiny.in
Blogging & Startups
Microsoft BizSpark
Mingling session / Snacks
First look at Windows 7
Vic Parmar, Infragistics
Vijay Raj, Satyam
IndiBlogger Forum
IndiBlogger Team