To Renie And Team-What after 'Report This Topic' ???
Ok, I have reported a few topics a few times, all for a good cause of course. But I would like to know some thing from the IB team and I am sure some curious Indie must have asked himself this question atleast once;
What happens after I report a particular topic???
Do you cancel the topic right away? Do you notify the person who published the topic? Do you explain the reason why you cancelled his topic?
In short what are the steps taken while and after a topic is reported.
Edited 12 years ago
Reason: title change
Replies 1 to 1 of 1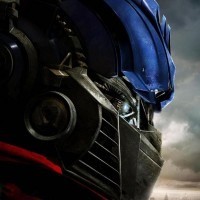 Renie Ravin
from Chennai


12 years ago
Hey Arjuna, when a topic is reported, we take a look at the topic to make sure it applies. If it does, the topic is removed immediately. We don't give an explanation as of now since that would take too long! However, if someone asks us why a topic was removed, we give them the answer.
I think this was the last topic you reported? (Wrong Category)
Thanks for helping to keep the forum clean!
Thank you Renie, but I think the user who posted the topic has the right to know about when/why his topic was cancelled or atleast he must know that his topic was cancelled.
Maybe once the direct messaging service is established you can communicate with the user better.
---
Sign in to reply to this thread