Guest Blogging on my film blogsite: A Potpourri of Vestiges
Dear Friends,
Due to the paucity of time, I am often unable to contribute regularly to my movie blog, A Potpourri of Vestiges. Anyone interested in sharing his/her thoughts on cinema/movies is most welcome. I would be happy to publish any piece of writing relevant to cinema (movie reviews, essays, articles, lists, biographies, etc.).
Fortunately, A Potpourri of Vestiges enjoys a strong interaction with bloggers/blogging communities. We also have a strong social media presence, with a considerably large number of followers and subscribers on facebook, google plus, twitter, and other platforms. On an average, we get about 15,000 unique visits/month with a total of 25,000 pageviews/month. While readers from the US alone comprise one-third of our traffic the readers from Europe (UK, Germany, France, etc.) and Asia (India, China, etc.) contribute a major chunk of the remaining traffic.
Thus, if you want your voice to be heard then surely you wouldn't be disappointed. If, however, you already are an established blogger then also you wouldn't be disappointed as you can leverage upon the association as a means to further diversify your readership base.
Note: Guest Blogging does not include re-publishing of material. A guest post is written specifically for the host blog and is not published elsewhere, but the blogger can link to it, and promote it in any way he/she wants.
Email: murtaza.jmi@gmail.com
Thanks.
Murtaza Ali
Edited 7 years ago
Reason: Link removal as advised
Replies 1 to 5 of 5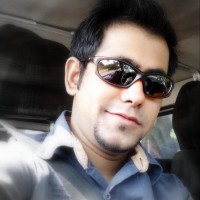 Anirudh Chauhan
from Kanpur


5 years ago
Hi Murtaza,How are you ?I have been visiting your blog quite regularly and I liked the layout and the content of it.So, I thought to ask for an honest feedback in my blog.http://www.technocratvilla.comI know it's not perfect and there are many things which I could improve upon.It would be of great help if I get a feedback in my blog.Doesn't matter, if the feedback is brutal. It'll help me improve. :)Looking forward to it.Thanks in advance.Anirudh.
This is not the right place to ask for a review for your blog. Please head over to the Blog Reviews Section. And, I'd like to request you to kindly not to post links to your blog. Whoever likes can go to the respective blog via your IndiBlogger profile page.
More than anything, I guess it's not something ethical to awake a long sleeping thread for something like asking for a blog review.
Dear IndiBloggers,
I would like to take this opportunity to thank you for your overwhelming response. I hadn't imagined that witihin one week of posting this I will receive so many entries. But, what has amazed me the most is the quality, relevance of the guest articles (not to mention the profound level of introspection that they offered) that I received in such a short period. And the real icing on the cake has been the range of topics covered: be it Toursim and Cinema, Cinema and Society, Lagaan and Russell's Captaincy, or Review of American History X. The reponse from the readers (both local as well as overseas) has been really overwhelming. These posts also remain the most read posts on the blog (based on the last week's stats).
I would like to offer my deepest gratitude to Destination Infinity, thewhitescape, Soumabha, and Richa Singh for contributing well-researched, profound, and deeply engaging articles to A Potpourri of Vestiges. I am certain that these brilliant articles will go a long way in adding a whole new dimension to A Potpourri of Vestiges.
I sincerely hope that IndiBloggers will continue to show this level of enthusiasm and keep this juggernaut rolling. I eagerly look forward to your active participation in the days to come as well.
Warm Regards,
Murtaza Ali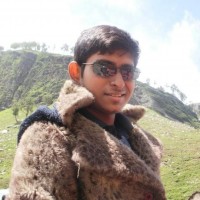 Soumabha RayChaudhuri
from Noida


7 years ago
Sent you an e-mail, waiting for your response. Hunky @ NexGenBikes.com
from Kolkata


7 years ago
bold fonts, hurts the eye

Does it hurt only the one eye of yours?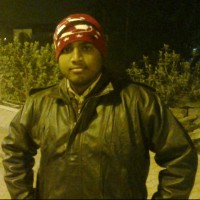 Aditya Dey
from Kolkata


7 years ago
@Murtaza- bro please remove the URLs from this post, otherwise it might be deleated by the IB team....Actually posting links in forums are not allowed here...The interested blogger will go through your blog via your profile...so Don't worry.....Happy Blogging....
Thanks... they have been removed!!!

---
Sign in to reply to this thread