How SEO helps in personal blog?
I am new to blogger world. After starting my blog, I came to know many new terms which also includes SEO (Search Engine Optimisation). In order to increase my blog traffic, SEO needs to be good. As I have my own personal blog to share my thoughts, How can I increase my blog traffic with the help of SEO?
Please share your views and suggestions for me.
Replies 1 to 2 of 2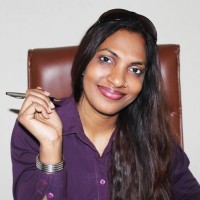 Sunita Biddu
from Gurgaon


5 years ago
Hema,
Welcome to blogging :) Bloggers really don't have to get into technical aspects of SEO. So, take it easy and just do these simple steps.
Figure out the focus and specific categories of your blog. Presume what could be the words people might search to find things you're writing. Using these seed words, use tools like Soovle.com that will give you ideas of more valid keywords. This is the simplest and fastest way of keyword research for bloggers. Use these keywords naturally in your post when you write one.
Make sure the focus keyword is in title and URL smartly. There are plugins to support your meta descriptions etc too. Use the keywords in writing cool and catchy descriptions.
Label your images with appropriate long tail words instead of default Dscoo9804 etc. 
Make sure your blog loads very fast.
And lastly, writing isn't enough. Use some simple marketing methods to get readers on. This will trigger search engines to crawl your blog more frequently and with priority since you'd using the terms naturally yet at right places that actually people are searching for. Search Engine Optimization is simply to make your blog favorable for people and search engines both.
Starting with these simple steps will lead you to higher steps. 
Thank you so much for your response.. 

SEO is Search Engine Optimization, as you rightly pointed out. All it does is to make sure that your work on the web is visible to search engines (via their bots). If the work is visible to search engines, it crawls it (essentially making a copy of the text content), and then ranks it against other sources having similar content, using complex algorithms (which is primarily a reason Google is what it is today). Then when a visitor, a user search the search engine for a text he/she would like to search about, the search engine takes these texts as "keywords" and runs it against its database of content that was collected by the crawlers. Then based on the search keywords, and the list it prepared by ranking using the algorithm, it lists the results in what is called SERP's (Search Engine Result Pages). The highest ranked (as per the content relevance) by the search engine's algorithm shows in the first place and so on. There's an exception here. There are times when a couple of posts are shown at top, a bit differently. These are sponsored posts, which are there because Google is paid by the respective owners to show it in their SERP's. This is because of Google's AdWords, where marketers pay Google to show their ads in their search engines and other products which includes Gmail.
Now how can SEO optimization work for your blog?
Read the keywords thing and the user searching for these keywords. A site/blog with better SEO Optimization, better keywords, and relevant content tends to be shown up in the search results. Also, if there is something unique about your blog, there are chances the search results will give less results and your blog might end up being on the top.
PS. This is what I understand about SEO. Professionals might have a different take. So this is not the last word on SEO.
Thank you so much.. 

---
Sign in to reply to this thread