Please suggest some good hindi blogs that you like to read
Dear Hindi bloggers,
While going through the contestants list of short stories competition, I realised mine is the only hindi blog listed.Would appreciate if you can guide me to some good hindi blogs on indibloggers that i can connect with.thank you.
http://thepoeticwanderer.wordpress.com/
gayatri
Replies 1 to 7 of 7
I have also wrote approx 10 Hindi short stories , but other posts are in english.
http://bajpai.blogspot.in/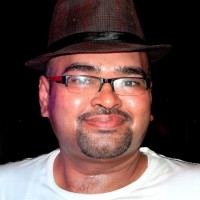 Shashiprakash Saini
from Navimumbai


10 years ago
namaste
Kaviyo ko ek jagah laane aur naye vishayo pe kalam aazmane ke liye
ek pahal hai CHAUPAL KE KAVI
http://chaupalkekavi.blogspot.in/
HINDI kavita me jishe anand aat ho vo aage aye
hum yaha har mahine sarvsamati se vishay nirdharit kar ke
kavya pratiyogita karenge
HINDI KAVIYO KO
Saadar aamantran hai
आइए एक दुसरे को पढ़े हौसला बढाए आज चिंगारी है कल धधकती लौ हो जाए Rajeev R Srivastava
from New Delhi


12 years ago
Dear Sonya
Visit to deshbandhu.co.in for authentic news, articles, editorial, literature and many more thing in Hindi. You can join us at deshbandhu.co.in/blog as well for hindi blogs.
Thanks Pankaj ,would surely look up your blog and the list there.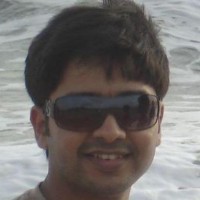 Pankaj Upadhyay
from Bombay


12 years ago
BTW you can read mine :) lol
Its http://pupadhyay.blogspot.com and I have a great list at my blog...Read them. all are super duper geniuses :P
Thanks,
Pankaj
Thanks Khushi for the link.I have done the keyword search already and found those who write in hindi,and it does have some blogs that I have been following since years. was looking for more recommendations here and sure, would read your blog too
---
Sign in to reply to this thread