Have a look at my blog
Hi.. this is my blog where i try to discuss general things in a funny way.. you can find everything which we want to express but generally fail.. as i am trying to improve my sarcastic writing skills, it would be great if i could get a review on how are the articles You'll find my writing is mostly targetted on Govt policies, news channels etc and i like writing news parody :)
Edited 7 years ago
Reason: A little optimization
Replies 1 to 5 of 5
Hmmm, Crap reloaded...things we all observed.. and I said
...And Congratulations, Shubham coz I must say that you say them really quite well!
Loved (actually
lol
ed

) while going thru your site... Keep up the good work

~Arti
http://myyatradiary.blogspot.com/
Wow.. great to have such a feedback from such a wonderful reviewer :)Thanks :)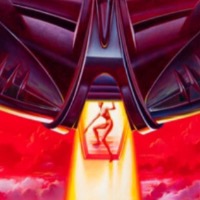 RioZee
from Out of this yEt in this World
7 years ago
great concerned pennings. keep it up.
Crisp,smooth-flowing and delightfully funny....I liked it....Thumbs Up!!!!!:-)
Going through the blog and updating as I see: 1.The template: Neat and in shades of black splashed over white, it somehow gives the impression of a Rebel. Hope you are :)Font is good, easily eradable and easy on eyes. 2. "this blog is about usual crap, unusual crap, crap we see and crap that we encounter in daily lives.. except for the literal crap I'll try to talk about every other thing my empty mind can think of.." - Whoa !!! That was something! This one chunk will make sure that I read your blog carefully :) 3. Language: Fluid and humorous. You have a natural flow and a style which is interesting to read. Yesterday I wrote about Rs 32 in one blog of mine, referring to (A 32 .. reality show seen in some blog). Will update with your link today. :) It takes a lot to be genuinely witty and you are good at it. 4. Formatting: The left hand side bar looks a bit mixed up. Doesnt the "Footfall" widget usually get placed at the bottom ? Also the bottom part is a bit lacking in symmetry. Maybe some rearranging of gadgets will make it good. 5. Frequency: You blog quite frequently and thats a good thing. Keep it up! 6. Promotion: Maybe you can do a bit of tweaking etc to increase footfalls. You deserve more than 100-150 visits a day. Overall: A very good blog. If I had to rate your blog between 1 to 10, I will happily give you an 8 (and I am being conservative in this). Great Job !
wow.. well let me get to this point by point.. about the first two, thanks a lot.. it took me a second to write all that coz thats what i wanted to blog about, glad u liked it :)Point 3, well thanks for updating the link, i'll be glad to subscibe to your blog as well. and thanks for the language appreciation. :)Most importantly (should i say thats what i wanted) point 4, i agree to what you said.. i'll be working on it now only.. thanks again for 5.. i am even trying to improve the speed and quality simultaneously.. and about the promotion, well i would love to have a few tips about that. Getting to indiblogger was one of the best things i did, apart from having an FB fan page and a twitter publicize activated, i would love to know what all i can do. And as you gave me an 8, a 10 for this review.. glad to be here :)
Gone through your blog :)
Cool template and blog url is so apt to the content of your blog :)
Loved I miss my childhood post, and funny one liners:)
Cool blog :)
thanks a lot. Hope you liked the new posts too :)
---