Would Love to hear from YOU...
Vishal Kataria
from Thane
12 years ago
Hi. I'm Vishal from Mumbai. Am a relative newbie compared a lot of you in the blogging world (I started off just in March 2011).
I blog about stuff I try and reach out to people with. But many say it's important to blog about what people like and then change your message accordingly.
What do you suggest? And how would you rate my blog on a scale of 1-10? And what are its areas of improvement according to you?
Thanks in advance.
Edited 12 years ago
Reason: For a better topic..
Replies 1 to 4 of 4
Hey! Your blog is quite interesting and thought provoking.. My first impression was good, your layout is really nice and refreshing.. I really liked the post " Relativity & its Impact on Perception " I would suggest you write something about your life too because reading your description of yourself in the about me section the reader expects to read more about you But that is just my suggestion.. Your content is great though, language smooth flowing and clear and overall it is perfect.. If I had to give you a rating it would be an 8 out of 10.. Good luck..
Thank you Sonia. 8/10 is an awesome rating for me... I'll work on the About Me section some more...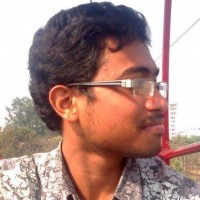 somesh mahanty
from durgapur
11 years ago
i liked your off-beat style of writing. about your latest post "best thing.." the starting lines could have been better. otherwise the rest was nice!!bdw, i am a newbie too! visit me at www.santuonline.wordpress.com and do leave a reply
Thanks Somesh. Visited your blog and commented too :)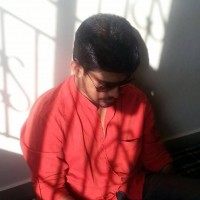 Devan Harikumar
from Ernakulam
11 years ago
Nice style of writing Vishal. And yeah, Vishipedia might be the best name a guy named Vishal could probably hope for. Congrats :)Read about the Unparliamentary behaviour one. Quite nice. The colour is a bit boring. Add some useful widgets in your blog. Example, a facebook plugin. That could bring more popularity to you.Rest is all good. Keep writing.If time permits, I would like to have a review from you.
Thanks for taking the time to visit this blog, Devan. I'll review your blog for sure and post it on your thread

.
OK. My 2 Cents about Your Space!
Where it can be better:
Theme: Its a basic one na, buddy? Blogspot has so many options in its designer. I think you can work on it, make it brighter, vibrant! :)
Layout: Post area a little wider, sidebar less wider and single sidebar look than split. It'd work wonders! :D
That AD at the very top of your sidebar and between posts. It gives an impression that your blog looks at ads first, and content later. Coz that's prominent right? I suggest you swap it with the positioning of the followers widget.
I second Devan about the FB plugin. Would help.. not sure about reading your tweets on blog. If there are personal and casual tweets, it might not balance the blog right?
That tag cloud. It can be either removed, or split to more than one cloud, since it looks too big in height, and also, the smallest font is very much unreadable unless you squint!
The positives:
The name: Shows off the fact that u r witty, and also that u r an intellectual ;) I like!
The writing: Simple and frank, quite appealing. :)
Thanks, Vinay, for the frank advice. What you say makes complete sense. I'm gonna implement them as soon as possible.
Will drop you an Indimail if I'm stuck with something...

---