Please review my Tech blog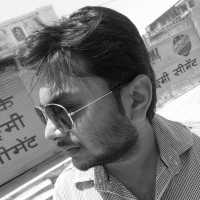 Nitin Agarwal
from Pilani
6 years ago
My blog, www.windowslifestyle.com is totally dedicated towards providing latest information and news about Microsoft technologies and products. I also covers various tips and tricks related to computers and phones to help readers from all around the world.
I am running this blog from past 2 years and have good subscriber base. I want to know what Indiblogger team thinks about my blog. And I am also looking for suggestions regarding the improvement in my blog.
Thanks,
Nitin Agarwal
Microsoft MVP
Replies 1 to 1 of 1
Dear Nitin,
The quick facts in your Advertise with us says it all.
Quiet impressive and you have an excellent site.
Your blog looks professional.
Please visit my site - https://www.investmentbazar.com
Ishita Sharma
www.investmentbazar.com
---