Please Review my Blog on Business, Web and Entrepreneurship
Dear friends. I have just joined IndiBlogger. Came to know about it from another member. Find it quite interesting to see so many bloggers around, sharing and discussing Ideas, exchanging opinions and making it easy for each other.
I write on Business and Entrepreneurship. Web development. Skills required to improve search engine visibility and stuff like that. Just wanted to know your opinion about the contents in my blog or the context of the content in terms of information and reading pleasure.
As I am new to blogging and not really a blogger by profession, your opinion would be appriciated a great deal. I will wait for the critcs and that is the only way we can improve and come out of edge!
Thank you in advance for taking time and reviewing my writing!
Replies 1 to 5 of 5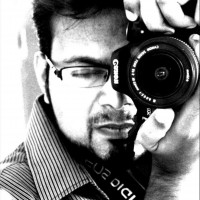 Anoop Mathai Mathew
from Cochin, Kerala, India
8 years ago
Hai Rupam, Great to see you here. There's a lot about your blog that turn things better, specially the part about self-entrepreneurship. Keep rocking, also with Grasshopper Network. Regards, Anoop
Thanks Anoop! You Find me out! Well been trying to "show the money" to talented young people around. Hope the bloggers here finds the information interesting and imformative.
Hi Rupam,
Nice blog. good design and though I read only 2 articles I can say your writing is good and informative.
I also visited your forum grasshopper network which also contains a lot of useful info like the 'how to start a website and monetise it' thread.
I din't get why you've put a picture of an iPad beneath your navigation.. Its consuming above-fold area unnecessarily..
Also, your ad placement is clever and unintrusive..
keep blogging!
The theme is "Earning with the help of technology!" so a simple image. thats a JPG file with less than 25 kb, so does not posses too much overhead on browsers. As I dont put any images in blogs, love to keep one!
:)
By the way, thanks a lot for taking time and reviewing. Been blogging for a month. So many things are to be done. Keeping the fingers crossed.
Ram A Singh
from Silvassa
8 years ago
I like you blogging style and way of writing. I become fan of you.
---