I look forward to share my hobby of translations of articles from Gujarati non-f Ashok Vaishnav
from Ahmedabad
9 years ago
The blog contains translations of articles, originally written and published, in Gujarati.
Among what I read, I have chosen to translate that part of what I read which may be of interest to others too.
The categories that I would broadly cover non-fiction literature being published in the contemporary newspapers or magazines or the books.
Replies 1 to 1 of 1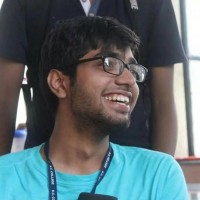 Nikhil Poddar
from Kolkata
9 years ago
I loved your blog. Pleasing on the eye and good to read. Keep it up
You can take a look at my blog
www.thenikiller.blogspot.com
Thanks.
I did visit your blog. Indeed a very useful experience.
It would be pleasure to remain in touch.
---