Free cookies for anyone who reviews my comic blog!
Okay, okay, I don't have free cookies (well except for the virtual kind I suppose). Still, I'd be supercalifabulistically grateful if you guys could take a moment to review my comic blog: In Retort. It would be especially helpful if you could tell me what blog posts you liked and which you didn't - I'm still trying to figure out what kind of content works.
Also, I've recently put up a facebook 'like' button, so please feel free to go to town on that bad boy if you like what you see =)
Cheers!
Shezah
Replies 1 to 4 of 4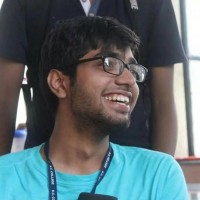 Nikhil Poddar
from Kolkata
9 years ago
Your theme is pretty good. ven the comics. I should suggest you use Adobe Photoshop for better quality comics.
You can take a look at my blog, because I also draw cartoons
www.thenikiller.blogspot.com
Thanks Nikhil! I do use Photoshop sometimes, depending on how I want the comic to look. I usually end up going with MS Paint though, because it's just so much more faster. But I think you're right that in terms of quality, I definitely get a better finish on photoshop.
Had a look through your blog. If you don't mind me saying, I didn't expect you to still be in school after I read it, your stuff seemed more advanced than that! I think you still have some polishing up to do in the way you present your thoughts but that's just something a lot more practice will get you. Keep writing, I do see a lot of potential in your writing and the comics made me smile (especially the mummy with the toilet paper)
Cheers!
haha, I loved the generation gap! nice..
so here goes my review.
I loved the logo. I think if you make the characters a bit more visible it wud do hell a lot of good. Salam Namaste style color combo for INRETORT looks fabulous on that background.
Theme pretty decent and goes well with the blog content and its good to have identity spread (logo colors) across your blog.
Finishing images sometimes is a must, else at times the viewer may loose interest in your art, even though it surely will be complelling stuff, so some tips on learning photoshop should help you.
BIGGEST thing I noticed was no Copyrights on your comic strip? Seriously, dont you want to stop people from stealing your content? The place where you have stored your logo at the bottom should contain your blog addres and the © sign so that you safeguard your stuff. You take pains, dont let others take the gains
Start your strip with a box on the left as is the norm instead of a full scape title. People identify with it quickly. Sometimes, Old is always Gold.
I like the recommended list. Its quick to access.
So there you go, some of the things I could notice on my first round about your blog.
Keep Blogging.
about the cookies, we sweeten yourself on my behalf! congrts for putting a nice and interesting comic blog :)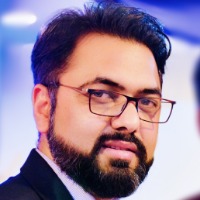 Manav Lalotra
from Pune
8 years ago
A great concept you have used there.. and contrary to what Nikhil has suggested, I feel that the way you present your cartoon makes it all the more interesting to read and its enjoyable indeed..
nice job.
the entire template of the blog is catchy and gripping. I could see that you have only a few posts, although you are writing since couple of years now.
So, blog often and keep rocking!!
Do have a look at my blog at:www.lalotra.blogspot.inwww.manavlalotra.com
Manav, Thanks a lot for the encouragement! The stick figure is my favourite too, mainly because I feel it's easier for people to relate themselves with a character when there are less physical features hindering your imagination. But I'm still trying to find new ways to draw the comics anyway, just because I love experimenting with different design styles. It's all a giant learning curve for me. And yes, personally Frequency of posting is TOTALLY my biggest weakness, you're spot on! I'm trying to be more regular about it.
I checked out your blog - it's very well written, you certainly have a way with words. In fact, your post on Satyameva Jayathe gave me an idea for a new comic too! So you've definitely inspired one person here. One minor feedback though, I don't understand why you have a separate blogspot account AND a personal website, I think you should be concentrating your efforts on only one, specifically the website because your layout and content looks pretty great there. Keep writing!
So this is actually a very old post, but I've redone my website's format and could really use a second opinion. I couldn't find any links to reapply my blog for reviewing, so was just wondering if any kind soul could have a look at it?
Thanks! =)
www.inretort.com
---