Love to get some reviews on my food blog
My Passion for baking and trying out new and interesting dishes.

Replies 1 to 7 of 7
Quite love the background, but its way too bright for me.. the yellow. It hits the eye :(
The recipes are right up my alley, I love pasteries so the content gets a big thumbs up from my side atleast. ;)
You got very few widgets at the moment. You don't need that wide a sidebar for that. Think of narrowing the sidebar and giving the posts more focus. Also, get your followers widget up near the top, and then your profile. They are priority in any blog :)
Thanks Vinay for your review on my blog! I am completely new to blogging and still trying to find my feet (mostly by trial and error as I am a complete non-techie) so any little contribution towards making it better is a big help. Thanks once again - I will surely look into it.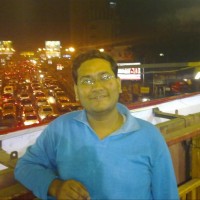 Aashish Sood
from Delhi
8 years ago
I liked the recipes but a couple of pointers:
Why only one recipe per page? At least thats what it showed to me..
The only way to go to previous recipes is to click on older posts over and over again. Suggest you add a widget on sidebar for either a dropdown or a list of earlier post and not just month in which you posted!
Just my 2 cents!!!
Thanks for the reviews Aashish. I have worked on my post pages but am not able to get the names of my earlier posts in the blog archive. Any suggestions? Also can u suggest how can I get the tabs menu (about me, contact me, recipes....) under my blog title.
Thanks! appreciate the suggestions!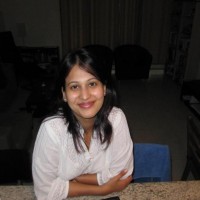 Sangeeta Reghu
from Delhi
8 years ago
Mukta - excellent stuff .. you make baking sound real fun and for someone like me who is petrified of baking .. i am truely inspired .. i shall be trying out the oreo cake .. looks absolutely doable ..
Thanks Sangeeta! I am so glad you liked the recipes. Go ahead and try the oreo cake .. I personally recommend it. Its absolutely delicious.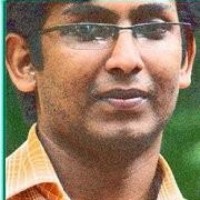 Gopan Kombiyil
from Cambridge, UK
8 years ago
absolutely appetizing contents, the strength
our fellow bloggers already pointed out about the issues wih navigation. i also feel that the background yellow is doing way too much, it may influence the comfort of the reader.
you have to do an urget edit on the footer, where you have added the very good recipes link, there is an unwanted 'div>' The blog archive should be in the side bar to give a better navigation option.
a bit more effort on the page can make it stunning
Thanks for the review - I too realise the problems with the navigation which I am not able to figure out as yet. I know the background color might be too strong for some readers, but somehow I find it a happy color, but thanks all the same - I really appreciate it. Any ideas how I can add different tabs for pages just below the main title like About me, recipe, contact....etc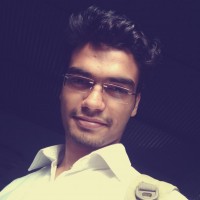 Rohitkumar Asare
from Pune
6 years ago
If you want professional blogger template, pm me or download it here :)
Sensatioanl 2.0 Ultra Responsive Blogger Template
<a href="http://www.bloggerhero.com/2013/11/sensational-v2-responsive-blogger-template.html">Get Your Template Here</a>
---