Please review my fashion blog :)
Hey guys I am newbie in the fashion blogging world. Do check out my blog and please do leave your url behind so that I can know more about your blog. If you like my blog please do follow my blog. I would love to interact with fellow bloggers and learn new things in the process.
Snapshot of my fashion blog : Low cost outfits but still look very fashionable.
Hope to see you guys following my blog :) and let me know about yours :)
loads of love
megha
http://meghafashionista.blogspot.com
Replies 1 to 5 of 5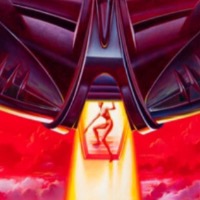 RioZee
from Out of this yEt in this World
8 years ago
site content is great, but due to high pixelated images, site load time is affected.
you should be cautious of b2b type of sites, and credentials thoroughly verified before one gets trapped and loose their sites credibility. earning is good but we find a lot cheaters on the net, frisking away your creative content and one is left doomed.
pictures are really well chosen and arranged.
keep the flame burning.
added few changes. do let me know if it looks more professional.
it's much better now. cheers
The site is pretty good with a nice clean layout and simple yet elegant template. The sidebar is way too cluttered especially at the bottom with things like world map, flag counter, total page views and feedjit. You can choose any one of these, preferably feedjit as it will give you the info that you need. Removing these widgets will also increase the page loading time. Better integrate your blog with Google Analytics, it will give you all the required stats. The facebook likes on each post shows 171 likes, that cant be true. Rectify that. Also when I clicked on your blog, first a preview page opened. I dont think that is necessary. People dont have time and patience to keep clicking. You can disable that. Content wise, I think its very good. Has tremendous potential. Best wishes, Keep blogging Megha :)
thanks guys.. i have kept few things in mind. Thats the number of people who like my blog on facebook DS. I have associated the fb like to my fb page. the stats is correct :)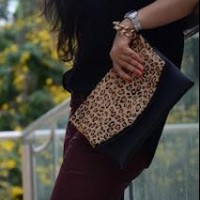 StyleDestino
from Mumbai
8 years ago
Like what I see. lovely pictures.
One suggestion: when its about fashion and someone like something about your outfit, the first thing that comes to mind is - where did she get it from? So would be nice to know what stuff is from where. Some people think its bragging, but honestly thats their problem.
WHen I see a good outfit, I want to know where it comes from and if I can get it too. So would help. Nice that you're on fashiolista and stylepile. I am there too.
Do check out my blog, would love to hear the feedback, always helps: http://styledestino.blogspot.com/2011/11/its-not-too-hard-to-change.html
Thank u south stylededtino :) shall find you. I am on. Chicisimo , chictopia and many more websites as well :) Will definitely check it out :) Thanks a lot. Megha. Do stay connected.
---