Love to hear your opinion
I would love to hear back your critics on my blog. Not only design logo (which sucks, I know) but also the content. Do you think what I write is relevant to Indians as my main focus is towards the People living in US.
Replies 1 to 3 of 3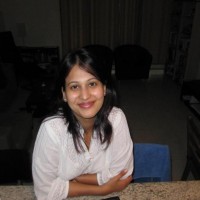 Sangeeta Reghu
from Delhi
8 years ago
SB - fabulous stuff .. your post on money is extremely easy to understand and adaptable ... And rightly that must be the idea too .. I am surely going to be following it regularly ..
p.s. - loved the post on - 6 people to befriend for saving money
Iftekhar I would rather go with full content home page as my advertisers prefer home page only ads. Thanks for the review. I would review your blog for sure
---