Please review my blog in Sanskrit. GSS Murthy
from Bangalore
9 years ago
My blog is in Sanskrit. As Sanskrit sadly lacks humourous writing I provide translations of good and decent jokes floating on the internet. I also provide short pieces of translation ( basically pithy sayings) from English, Kannada etc. I write verses in Sanskrit off the beaten track.
Replies 1 to 4 of 4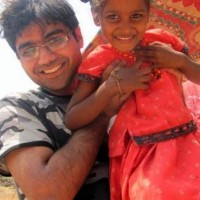 Madhur Chadha
from Hyderabad
9 years ago
Sanskrit ...My Respects to you sir
Feedback:
Many posts dont have translations: See if i come to your site and you have 100 posts with 99 translated ,but I see the one with no translation, i probably will think that you dont have any translations and never come back ,so either translate or simply say "No translation available for this post"
Experiment a bit: Change the theme maybe, you are using default theme
No top navigation?
No Categories?
No featured posts?
No Popular posts?
I did not understand the submit button. Is it to subscribe to feed or to submit a post
No about me section?
Over all you site is very minimalistic and basic, its good to be minimalistic but i bileive you need to make it look a bit more profeesional, better navigation is required.
Your blog can be very very niche , i hope it does well, we need blogs like these :)
All the very best
You seem to be a well learnt man. :-)
Here are afew suggestions:
I think that you should add an ENglish translation for each of your Sanskrit posts.
The Subscribe to widget can be replaced with a more effective email subscription widget.
a wonderful blog that I stumbled upon.. a lot of interesting slokas and content..but as it always goes with a language like Sanskrit, it isn't easy to infer the exact meanings of certain words and usages unless there is a translation..
I request you to please add translations so that more people on the fringes can start learning and appreciating the language..
---