Please Review my Tech Blog
Anirudh Karthik
from Madurai
7 years ago
A Techie site founded on March 22 , 2011 by Anirudh. Except Nothing is a Tech Blog that brings you the world class News about Technology to you in a easier way to read . Except Nothing deals with Latest and Upcoming Gadgets , Tips N Tricks , Downloads , Reviews and much more ….There are many Blogs dealing with Technology , but Except Nothing stands Unique with Unique Information
Replies 1 to 2 of 2
Anirudh Karthik
from Madurai
7 years ago
Thanks for my SIte Review . I will make the Changes Soon !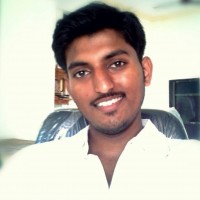 Pratik Thorat
from Kalyan
7 years ago
hey anirudh,
Nice blog indeed,
also a nice alexa you got. you are getting many guest post I have to search for your post.

got one you write quite interestingly nice job.
nothing to say about design of the blog its look perfect at their place, just one question why did you say thanks to techmissile and bloggertrix.
review my blog if you get time.
thank you,
pratik thorat.
Update Yourself
---