Please review my hindi poetry blog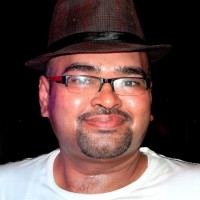 Shashiprakash Saini
from Navimumbai
8 years ago
i am writing poems in hindi from 1996 when i was in 6th std
this blog of mine contians my poems which i wrote after 2001
Replies 1 to 1 of 1
Namaste Shashiji,
Bahut sundar kavitaye hai aapki! Saral bhasha mai vyakt kiye gaye aapke vichaar bahut kuch keh jaate hai aur man ko halke se choo bhi jaate hai... Padhke bahot achcha laga.. :)
A few suggestions frm my side -
Slide the about me widget and the followers widget up followed by the others like archives, facebook and indipoet, etc in that order.
The post body can have a solid background color preferably white, so as to reduce strain to the eyes and give a firm focus to your writings.
The 'do not copy' below each post is a bit of a distraction and can be moved in the sidebar so that it applies for all the posts and you do not need to put it specifically below each and every post.
Rest is too good, your words have magic and simplicity in your writings give them a soul!
Keep writing! Best Wishes!

~Arti
hausla afjaiye ke liye shukriya
apke sujhav achhe lage maine unhe amal me la raha hu
---