Please review my blog and your comments are welcome
My blog is basically of experiences in my life and the thoughts that come to my mind when i see some unusual new items.
Replies 1 to 4 of 4
OK. These are my thoughts for your blog, sir!
Positives:
Simple design in the template. It puts focus on content. I like such templates. Even though, if you wish to, you could decorate it a little.. change the background image, use a slightly smaller font, etc.
Direct, and endearing writing style. The recent post about the auto-driver's momentary madness was written well, and I could feel the words talking to me.
Has necessary widgets like followers, profile, blogroll etc.
To work on:
That header image is too big. Takes a lot. I think any header should be attractive. Yours has that, but a little lesser height, so that it reveals the first post a little, would be apt. Readers like to see some part of the blog posts when the blog opens up :)
Template is topsy turvy in layout. I urge you to try a two column layout, with the single sidebar a little wider than the current left sidebar. Then it would look better. Currently, it has left a little bigger, right one very small, and the post area very wide! Not very balanced look.
I could only think of so much at present.
Sir, please try to change your comments platform to Disqus (www.disqus.com). I tried to leave a comment on your blog, 4-5 times, but couldn't get through. It happens to many people on blogger.
Anyways, I am leaving my comment here :)
Though everyone in this world knows that intrinsic value is more important, the problem is it takes ages to find what a person actually is. So people tend to decide based on the looks, despite knowing that it is very wrong to do so. It has become so ingrained in us now, that we dont even realize that we are making a mistake.
Thank you Asif for your suggestion about the comment platform and i have added the disqus widget as informed by you. I am not computer savy as the present generation and i tend to be a little old fashioned doing things which will work out form. Could you please try commenting now and give me a feedback. Thanks once again.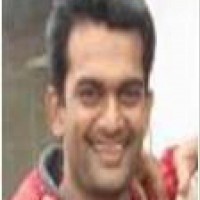 sridhar c
from coimbatore
3 years ago
You've a fascinating blog, and Congrats Ms. Sahi, it is my privilege to award you, "Lifecoach blogger award" keep up the good work and looking forward to build long term blogging relationship with you. Click on the "Life Coach Blogger Award Winners" column in my blog to claim your award. I'll be very happy when you display the award in your blog. Let us keep in touch google plus +sridhar chandrasekaran, twitter, @lifecoachbloger 
---