Review my tech and personal blog
Hi. I am sriram, blogger and article writer from India. Do share your review about the blog which I created for personal usage. Do share your comments on Sriram Raj Blog
Replies 1 to 7 of 7
I was expecting some reviews for my blog. Anyways it is still with little content. I would be expecting more in the coming days.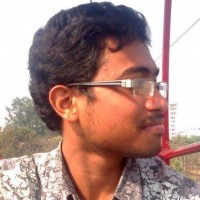 somesh mahanty
from durgapur
9 years ago
I wud like to say, U sud display at least 1 full post on the home page. The top-bottom length of the gadgets sidebar on the right, is far bigger than the content box itself, that too on the home page. I think it sud be the opposite :-) Otherwise, good content! keep it up!
bdw, u too owe me a blog review ;-) I blog at www.santuonline.wordpress.com
Yeah as said by somesh the width and of your subscribe and Ad Box is not looking good, they must be in same position. anyways Good Blog :)
Review mine blog too @ www.inavneetsingh.com
@somesh mahanty and @Navneet singh. Thanks for your comments. I will update my blog as per suggestions.
@somesh I visited your wordpress blog. It is cool. Simple and interesting stories. I loved it. Just a suggestion to add few sharing buttons and related posts for each post
@Navneet singh your subscribe button is awesome with social media buttons. which plugin do you use for it? I also liked the way you added archive and recent posts at the bottom. I would also do the same for my personal blog. Your subscribe and related posts widget is also cool. Do let me know the plugin which you use for these. I would add for my blog as well
thanks aton sriram :)
I am using YARPP Plugin for related posts and Subscribe, social sharing buttons all are inbuilt in theme.
Hey i just check your blog, its taking too much time to load contents n its really bad for readers or who have slow speed internet connection. So for speeding your blog you can use W3 total cache. Its really nice plugin :)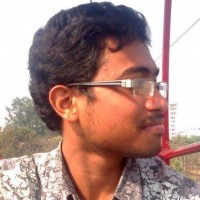 somesh mahanty
from durgapur
9 years ago
@sriram
I am quite a newbie at blogging. till now I am not much aware of all the options available. could u please tell me how to add the recent posts? is there a plugin for it?
And Thanx for the review!!
---