Review My Blog
Completely new here. Like it so far. Will be interesting to find new blogs and get mine found be a few :)
I think of my blog as the digital projection of my mental self (a spin on a quote from "Matrix")
It has got some of my sketches, some fiction, some analytical pieces, some of my experiences in IIT and (currently) IIM, plus some vague attempts at humor.
All comments are replied to, and all commentator's blogs will be reviewed. :)
Replies 1 to 3 of 3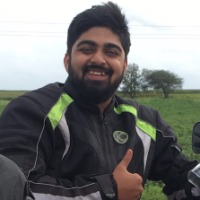 Hemal Shah
from Mumbai
10 years ago
Wow! Brilliant Design, nicely coordinated layout! Great Guns!
Please maintain a same font family (font type) throughout your blog... It was really touching when I read the poem you dedicated to your mom on her birthday! a few ppl do that!!!
You do nice pencil art... Why dont you do that often? You can also make those prominent...
Again, a nicely coordinated blog, minus the font-family inconsistency...
Thanks,Hemal. Review my blog
Thanks Hemal!
I hear your advice about the fonts. Actually I sometimes type on notepad or word and copy-paste into blogger. So I guess they aren't consistent. Will keep an eye on this in future. Thanks for the suggestion :)
Thanks for liking the poem and my sketches :) I sketch whenver I feel like it, though I would like to sketch much more to improve my technique. But there are so many things I would like to do more of than I actually do, and sketching is just one of them.
The blog template's actually new. My old one (which I really loved) had some technical problems. I haven't decided to stick with this permanently yet.
Thanks a lot for the detailed feedback, man! Appreciate it! :)
Well, you should remember that you never copy paste from Word to your Blog or a web Content management system. That Word kills. If you have something in Word, always copy paste it into a Notepad, and then from Notepad, copy paste it to your blog.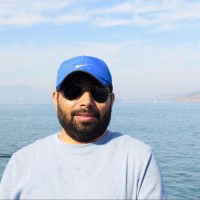 Adesh Sidhu
from Gurgaon
10 years ago
I liked your blog. You have put across your points and emotions effortlessly.
Great to hear some college stories and needless to say your poem moved me. It was a great effort.
Nice template and very easy to navigate. Bring your introduction at the top. It is good to introduce yourself in begining :-)
Keep blogging.
Thanks Adesh! :)
Right now my sidebar is too narrow, and my 'description' is too long to fit there. Hence I've opted not to show it on the blog. Will figure something out.
Visting your blog next. :)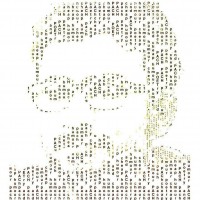 Anup Bishnoi
from New Delhi
10 years ago
I very very like the short stories you write. The last line gimmick is love for me :) and you do it really well. blog on.
---