Inviting new readers on my blog!
This is a light-hearted, warm and slice of life kind of personal blog. Would like to reach out to more people and get their opinions and feedback! :)
Replies 1 to 4 of 4
Come on guys...step on it! :D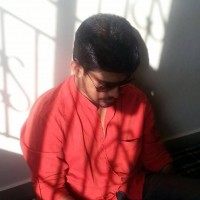 Devan Harikumar
from Ernakulam
6 years ago
Varsha,
I think, you are gonna comment in your 'own' review thread as long as someone steps on your blog. Ain't ya? I will help you out. Here goes my review.
1. I read few of the posts. All outspoken, and straightforward. Really liked the style of the narration. Keep up the good work.
2. The big problem about your blog is that most of the widgets you have used is of no use to your blog or the readers. Add some useful widgets in your blog. Make a facebook page, and put a widget with a like button to it in your blog. That really helps you to bring some readers in there. Similarly, you could go for other useful widgets as well. Check out my blog to see what are the useful widgets for the purpose.
3. Very beautiful header for the blog.
4. As far as the writings are concerned, I already said, you are simply great. Keep up the good work. Do not hesitate to try all the gimmics you can to get some traffic in there. Read others blog and ask them to read yours. )
-Devan
Thanks for appreciating my writing. Honestly I haven't really put any thought into putting a lot of widgets to my blog as yet, may be its a case of being plain lazy. :(
But like you said, a few useful widgets would definitely help me.
Thanks for the review Devan :D
I had replied about your blog in my review thread, but then I figured that really wasn't fair. So decided to do a good and proper review here. :)
I read through a few of your posts. I love how you include Hindi film references. Makes your world all the more relatable and familiar. I love the post about A Jr. the best. You're in your element when you're writing about him. I don't have kids myself but those posts made me feel all awww and maternal-ish. I do hope you get started on Art Attacks and Culinary delights soon. I would suggest adding pictures of your creations in those sections. If the picture appeals to the people, they'd be more inspired to try make it themselves.
Its a feel-good blog. I'm no good at reviewing the appearance of the blog. It looks pretty good to me. Keep writing! :)
Hey there!
As Indians we're all a bit fimly, aren't we? Its easier to get a point through when the point of reference is as universal as our movies. Hence the usage. I try not to overdo it though. :)
I simply can't stop writing when the post is on A Jr. You can't imagine how much I need to edit it! But I like the way it comes out. Hope some day he'll enjoy reading it just as much. :)
A slight technical problem kept my Art Attacks page blank, but am trying to get it done asap. Culinary Delights does have a new recipe (without the picture I'm afraid :P). Probably might interest you...
I wanted a clean and neat blog with no clutter and not many widgets, and the gerberas are my favourite. Couldn't do anything more for the appearance. Let's just leave it the way it is for now!
Thank you so much for your review. Means a lot!! :)
I am afraid that I can write only about how you write and you write very well indeed! Straight from the heart! As for all the rest - template, widgets etc - anyone else would be an expert compared to me.
Check out my blog when you find time.
Thanks Suresh...sorry for the late reply...means a lot!
My blog is a form of expressing myself, something that I do rarely in person. Like it when appreciated :)
Will surely go thru your blog.
---