Review my additional blog
Hi friends
I had a blog on Blogger.com which was neglected when I shifted to wordpress. Now I have made it into an additional blog where all the links from my another writing sites appear. Please advise me how to make it presentable.
Replies 1 to 9 of 9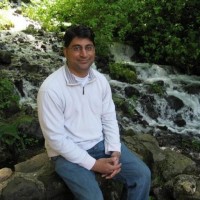 Apurva Desai
from San Francisco, California
13 years ago
Hi Tikuli,
I'm a little confused with this blog.
Looks like all of the content you are linking to is hosted on the associatedcontent site....but I would think all of that type of content could be direclty pasted into this blogspot blog. That would be more preferable for your readers than having every posting as a link to another site...the links should be for supporting background on the content in your posting is my view.
If you can't bring it over to blogspot, can you make a blog available for others to view on the associated content site?
Hi Apurva
This was where I started blogging and then shifted to wordpress. some hoe could not let go of the blog site .I write for associated content and I have no clue if that is condered as a blog site so when they offered link sharing I decided to bringthose articles to my blogger fiends and that would increase my page view also which in turn will pay me. The links do go to my wordpress account too. but I want this one to be alive too. to have all the links at one place for my readers who do not go to AC often
My main blog remain the wordpress one http://tikulicious.wordpress.com
This other one is just to promote and get more page views for my content here. Hense the links. If it does not seem to be a good idea I will think of some options. That's the reason for asking for review:)
Thanks for taking interest and reviewing it.
I have reached the top ten of the mom blogger contest .. Do vote for me to win
:) Hi Rachit I will try to remove some widgets and have already changed the template. I am not much good in all this so need time to figure it out. Thanks for appreciating my work.
The blog has been updated. Do you think my blog would look better with some changes ? Please review and post your suggestions.
Thanks
tiku
I want all the indiblogger friends to go through this blog and leave your views. thanks
Why exactly my indirank going down ? I would like to know and improve.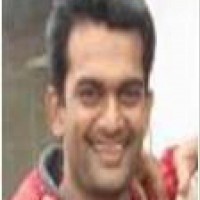 sridhar c
from coimbatore
4 years ago
Hey nice blog. And Congrats, your blog has been listed in my blog under, "Listed Life Coach Blogs" section. You get a Badge. I've just started collecting those blogs I visit that I find interesting. Keep up the good work and keep blogging - Sridhar Chandrasekaran, Life Coach.
---