Please review my food blog!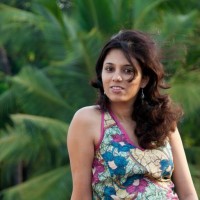 Swati Sapna
from Mumbai
7 years ago
A blog that is all about cooking... with personal ramblings, funny anecdotes, and a lot of filmy-ness thrown in :)
I try to keep it light and fun, with recipes thrown in at the end of every post. I also seldom post only recipes... they are always accompanied by some ramblings, thoughts or fun anecdotes.
All the pictures are clicked by me.
Would love some feedback on what everyone thinks abt my blog... :)
Edited 7 years ago
Reason: Initial one was too short
Replies 1 to 3 of 3
hi,
nice blog, everyone dreamed about owning a car ,house etc, but the emi's , fuel , maiantance are big head ache. particularly scorpio,safari's are fule thirsting monsters LOL(still i'm dreaming). keep blogging.
regards,
voval
chennai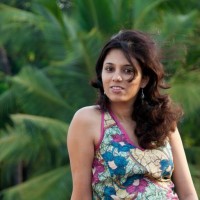 Swati Sapna
from Mumbai
7 years ago
Thanks so much Voval and Desire v/s Destiny!! Your words mean a lot :) Feedback noted and will definitely work on making the blog an even better place! Vikram Karve
from Pune
7 years ago
Hi Swati Sapna,
A very attractive, absorbing and mouthwatering blog.
Just two suggestions: 1. You must post more often. 2. Please include a blog archive in order to enable your readers to know about your earliest blog posts.
Happy Eating. Keep Blogging.
Vikram
---