Looking for feedback on my new blog
My blog is just 4 months old and contain my travel experiences.Add suggestions,comments,what you like what you dislike about my blog and that'll be helpful to improve it more
Replies 1 to 2 of 2
hi
nice blog with gud pics and you are introducing lot of little known new adventure sports available in india,nice work. . keep blogging.
regards
voval
chennai
Thanks voval.I am just trying my little bit to inform people about the various sports they are not aware of,and even places.Hopefully,it will be helpful to readers..
Ankita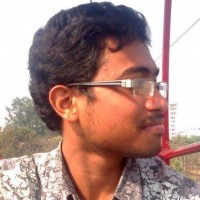 somesh mahanty
from durgapur
7 years ago
urs isnt what i had expected, i.e a regular blog. Nyway good one! I love travel stories. But, I didnt like the ads right in the middle of the homepage.

Sort of annoying.
I think it would be better if u move it sideways.
cheers!
keep travelling and sharing!
somesh
Hi Somesh,
Thanks for the feedback and suggestions,The ADs placeholders were part of the template,so I didnt play with them much around.However,will try to move them here and there as much as possible learning some HTML.
If you are from Durgapur,do read my blogpost on Darjeeling(have just written part1),may be you'll find it interesting.Developing the video will take time,so maybe by monday I have a video of Darjeeling on my blog.I knw there r some gaps here n there,will try to improve on them as well..
Once again thanks for the feedback.
Ankita
---