Please Review my blog and share your Feedback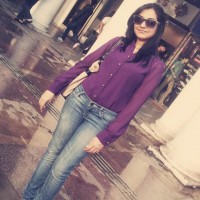 Jasmeet Kukreja
from YamunaNagar
10 years ago
Hi Folks,
I am new to the India Blogger and would like to introduce myself as a novice in blog writing.
Professionally i am an engineer but passionately i have found that converting thoughts into write ups are real stress buster for me.
My hands are actually tight in jotting down but thankfully now i am a part of india Blogger that can be the grace for me to learn many new things in writing and driving thoughts.
My personal interest is in writing rhythmic poems but I do write short articles too .
Really feeling great to be the part of blogaholic family here :)
Friends, I will be thankful for your most awaited feedback and reviews for my blog.
With Adore,
Jasmeet Kukreja (Jas)
Edited 10 years ago
Reason: na
Replies 1 to 1 of 1
Very nice theme, good work. The only suggestion I have is that you have put small letters for your post titles, instead make it caps.. Otherwise it is a good start.
hey thanks Divya for reviewing my blog and 4 sure will follow ur suggestion :)
---