Please review my blog. Thanks! :)
I write abouteverything around me. Things that disappoint me or the things that I love. Kindly review my blog.
Thanks.
-Sushmita
Edited 8 years ago
Reason: Change in name.
Replies 1 to 2 of 2
Yay!!!
I'm so sorry I read the thread today, but after reading it, trust me, I have the widest smile on my face. Thanks for such an honest and encouraging review! :):):)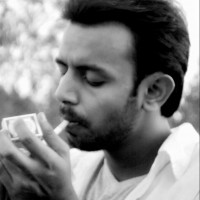 Abhimanyu Singh
from Raipur
8 years ago
Hi Sushmita,
Read your blog
I think your blog design is very simple, doesn't match with your content.
Secondly, i liked your topics, but still you need to be more creative in your content, otherwise it's well written.
All the best....&...
Hey Abhimanyu!
Thank you so much for visiting my blog! :)Now that you have mention, I will soon revamp my blog's design! On a lookout for templates already. :DI will try to be more creative in expressing my thought from now on.
Thank you again! :)
Cheers!
---