Please review my photography blog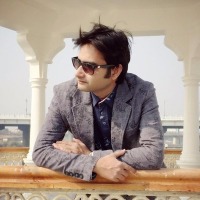 Amit Verma
from Lucknow
8 years ago
Hello Friends,
ModernLifePix – Inspire Your Vision
ModernLifeBlogs.com Network
ModernLifepix is a branch of ModernLifeBlogs.com This space is dedicated to Inspiration through visual arts. A space where words are transformed into pixels and vision and where inspiration is held within images. ModernLifePix wishes to inspire the heart of those who seek to infuse beauty and wonder within their Soul. Now, with the selection of ModernLifePix, you have access to a library of pictures that convey inspiring messages and motivational material via the power of Visual arts. Get inspired on a daily basis by picking a photograph that carries the emotion you feel or the wisdom you choose to contemplate at the moment.
Hope you all enjoy this blog. You can also follow us on Twitter & also like us on Facebook.
Have A Blessed Life..Keep Smiling
Edited 8 years ago
Reason: Site Link