Looking forward to your views on my blog "Being Arindam".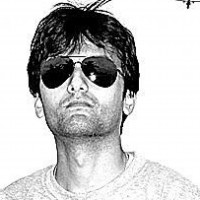 Arindam
from Bhubaneswar
6 years ago
It's a blog where I share those thoughts, which do not go through my mind but which go through my heart. I write something that touches my heart and I picture something which speaks to me in some way or other. And the funniest thing is, I do not have much knowledge in ay of these two creative process. I am not sure if my blog contains anything excellent, wonderful or great. I am not even sure, if it will help someone in someway. And I am also not sure if it's entertaining. But what I am sure is, every thought I share in my blog is honest, real and simple.
I wish when I will be old, and I have nothing much to do; then I will sit with a tea cup in my hand and will see what were the thoughts going through my mind when I was in my mid twenties by going through my blog.