Looking for feedback
It's my new blog and I have submitted it on IndiBlogger. Need feedback.
Replies 1 to 11 of 11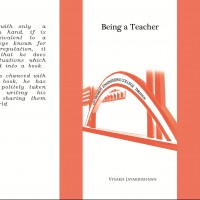 Vysakh Jayakrishnan
from Thrissur
7 years ago
read your posts. confession of foodoholic and mujhse chatship karoge was nice. But remembered was something totally unexpected. it was really different and nice. only suggestion is you keep on writing like this and reply to the comments given to your posts.

Thanks a lot :) I hope my future works can live upto your expectations! Keep reading and commenting. :)
hey Vikas! Liked your blog as it brings tech news and opinions in a layman's language,,.. I would love to be a follower but couldn't find the follow button..maybe because the network is down,.. keep updating it.. and find me a way to be a follower.. :P
take care of the spelling errors..
i think it's nice and sweet..
Hi Sanhita. Your blog is pleasant to read, with very sincere storytelling. You have observation skills, and use them quite well to tell stories. You could probably do a bit of spell check and grammar check before you finally post a story, as it makes for crisper reading. Regards.
thanks Meena,.,,
@sandipan: would you mind giving me a little insight on how to achieve these two points? I am quite new to blogging :(
@sandipan: added a gadget of Labels.. hope dt ws wt u wer talking abt.. :( chck it out http://sanhitabaruah9.blogspot.in/
thanks Ganny,, keep reading :)
k, thanks,, did dat,, now buying a TLD?? sure thing, only after i get a job :)
---