Any motivation, suggestion, critcism which would help in the improvement of the
Hello Everyone!!
I have started a new quizzing blog. It helps me relieve the pressure that I experience at work. I would love to have feedback from the fellow bloggers here about my blog. Feedback can include on any topic like the layout of the blog, quality of the quizzes,quality of the pictures,frequency of posting etc. etc. Any motivation, suggestion, critcism which would help in the improvement of the blog is welcome.
Thank you All.
Edited 7 years ago
Reason: blog word was missing at the end
Replies 1 to 5 of 5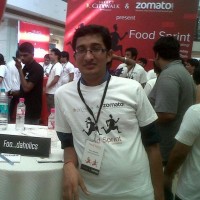 Sathya Narayanan
from Mumbai
7 years ago
Hey Irshad!!
You are really Great and i am happy that you are posting useful stuffs in your Blog..Doing very well and you are updating well too!
I find there some difficulties regarding your widgets..i mean you can put Twitter,Facebook ID's to get more views and keep on posting to other sites as well.
and rest regarding your post..make it interactive and rest you will get it :-)
For reviweing my blog I am gonna post in my blog regarding you and your blog as soon as min 3 reviewers review my blog :-)
Thanks for reviewing my blog and will be in touch :-)
Keep Blogging!
Cheers
Sathya
Thank you so much Sathya. This is the first time I am getting any reviews for my blog from anywhere. I Regarding your suggestion about the Facebook, Twitter widgets, I would like to inform you that process is in the pipeline. I am having trouble creating a profile picture for my blog. As soon as I get some help on that, I would definitely promote it on both Facebook and Twitter.
Thank You once again,
Cheers
Its My Pleasure Irshad and i am glad that i am the first one to review :-)
Good that you are in pipeline regarding Facebook and twitter and I am not much aware about Blogspot as i am using wordpress regarding creating profile picture. I hope you will get the help soon :-)
Good Luck and Keep Blogging!
Cheers
Sathya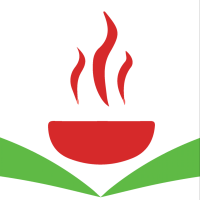 Swasthi Blank
from Singapore
7 years ago
Hi irshad! Enjoyed your blog.but I am not smart enough to answer the quiz. i think you should leave a clue to find the answer. The layout is just simple. good going.
Hello Swathi. Nice to know that you enjoyed the blog. I was pondering about the suggestion that you provided and came up with these.
1- Should I post a hint after a certain time period ( a couple of weeks or a month may be) ??
2- Should I provide the answer after a month if the quiz goes unanswered? I usually prefer to leave them unanswered and mention their link in the tab 'Unanswered Quizzes'.
By the way, I read your feedback for other blogs too and ended up visiting them. I really appreciate your honest suggestions for other blogs.
Thanks for the motivation Sathya

. Do let me know if you want any help or suggestion from me regarding your blog.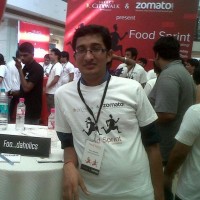 Sathya Narayanan
from Mumbai
6 years ago
Hi Irshad
its my pleasure :-)
sure bro
cheers
Sathya
---