please review my short-story blog
hey guys,
Wats up? Just started a new blog on short-stories(all romantic...coz thats all i know). I hope you guys like it. Please review my blog and be honest, coz i can sure take-in criticism
Thanking you,
Renu
Replies 1 to 7 of 7 Varun ashok
from Mangalore
7 years ago
Really nice collection of love stories and a blog which transports you to the land of the story instanteously. A blog for all romantics at heart. You will definately enjoy this blog. All the best to the blogger and wishing all the best to come up with new interesting and romantic stories.
Varun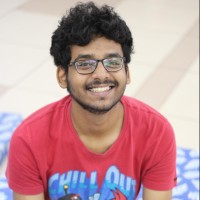 Mischief Manager
from Gandhinagar
7 years ago
Going through your blog, I was simply blown away by the content. But on the looks of the blog, I want to comment a bit.
1: You could use a sidebar instead of putting the widgets below.
2: You should add the "EMAIL" widget. It would help the readers to quickly know when your post is published.
3: Add some more widgets to your blog, it would look nice.
4: Tru using the page break in your posts, after a para or so. It keps the reader hooked.
5:Kindly remove the Captcha verification. It kind of distracts the reader from commenting.
6:You can include an about me page, so the readers get to know you.
7: The gap between your two posts is too long, you can try shortening it. Readers don't like to be kept waited. Update your blog frequently.
This is all I can tell you about right now. :) You are great on content. Keep writing. :)PS: Also if you have time, you could swing by my blog: Impressions, and review it. :)
thanks MM it means a lot.... will make all d necessary changes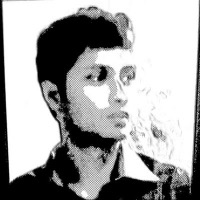 Amiya Samanta
from Banglore
7 years ago
Excellent blog. Did you write all these stories?
As far as suggestions are concerned I agree with MM. Also try to maintain same font type and size for all the posts.
With your kind of content a visually plesant blog will go a long way. May be you can try wordpress. It has some excellent themes and widgets.
Best Luck :) !!
thanks avdhut...yeah dey r my stories....:)
i m sooo happy...can't stop jumping with joy...will do all d necessary changes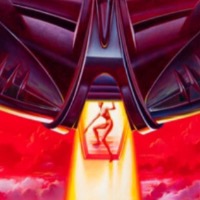 RioZee
from Out of this yEt in this World
7 years ago
very creative insightful pennings.
you can remove comment moderation captcha, you may be losing on comments due to it.
mg eyesight is perfect, still took 3rd attempt for comment to go through.
lolzzz......thanx got ur comment...thnx for reviewing my blog...it really means a lot....
i will do d needful...thnx again
Review.. okay. Let's see. Not very adept, but here goes nothin. (it might be just that, so if it is, advance apologies

)
Starting with what I love, I love the name of the blog, and the lovely header. Both are a perfect pairing, that's for sure. Which font is that on the petals, by the way?

Going onward to what can change, I think a single sidebar layout is more suited. Yours is currently the one with a split sidebar, which isn't looking that great. It's not a big turn-off, but one below the other, your widgets also would look attractive

1000px for the whole blog, 250 for the sidebar.. that ought to help. After that is solved, see if your header is a perfect fit, or still a little out of place. if it's the latter, then you can increase your header's width or decrease your blog's overall length from the 1000px to something lesser, so that there's no white space to the right of your header.

Coming to widgets in the single sidebar, I'm more particularly orderly

I prefer in the order (top to bottom): Followers, Profile, Mail Subscription, Subscription Links Feed, Archive (Hierarchical), and then whatever else. So who wants to subscribe to your blog needn't hunt in the sidebar for where it is.

Currently, you are having fewer widgets right? I think additionally you can try 1) Recent/Top Posts Widget and 2) a FlagCounter widget, which is quite useful to me atleast, and not as heavy as a Feedjit.

Okay.. content.. I like it, but not love it as yet.

Its more of presentation of your content than the grammar or writing as such. I'm not great at writing, and looking to improve myself, but I can suggest the following so your presentation is more uniform:
Try a uniform font through all the posts, size-wise, color-wise etc. What I see is, one post is in pink, in one type of font and size, and then the next is in a different font, black, and two sizes bigger, and then again, a third post in a third assortment of fonts and colors. I know people do like their blog to be colorful, but I think that can be achieved with backgrounds that are more attractive, and it doesn't need to go to post coloring (unless you are splitting scenes in a long story in one big post). I'd suggest you to go for Calibri font, 12px/14px size and keep default as black color. It'd give your posts a freedom in viewing itself. Keep Calibri as the font, and maybe 24px or 30px as the size for your post's title.
I quickly browsed through some of your stories. I like your style of narration; but before you publish, or immediately after, I suggest reading through the post to see for small grammar and typo errors, like "gautam" where the G is in lowercase, or a missed comma when the sentence is long and can use a hold of breath in between. Even the overuse of the three dots (ellipsis) would put off some readers. Small things to put right, but its the small things that make the most difference at times, right?
I take the post, "Love Me" as an e.g. to illustrate a couple of points. The first point is of course already in the first point, the font size. So I think that'd be fixed when you uniform size it. The second point is the big gap between the ending line of your post and the footer. That's definitely a no-no. That won't be removed by the font size change, or other things, so I would suggest you to edit such posts and delete that gap at the end. There are other posts where this occurs too. Even between the post title, and the first line at times.
In your long stories, I would suggest justify alignment to give it more of an aesthetic feel. Both side margins similar, then it'd look good. Especially in the long reading. And also, if you are going to be doing part-wise stories (which I notice you favor, and are quite good at), I think shorter parts would be more attention holding. Keeps the interest going. And a disclaimer at the end of each story is not necessary. You can put that at your sidebar in a text widget, and also get yourself a Creative Commons license text maybe.
And last but not least, I think your profile "about" can be more compact, it has so much things that your readers wouldn't need to know, or maybe care to know of. Keep it to your passion for writing, how you love it and are writing to develop it. Rather than the lamba story. And also, maybe you can use your own name itself, rather than DGND. It is more beautiful and appealing I feel, esp since the header already has your name.

Cheers & happy writing.
---