Thump.in - Pleasr Review this blog :)
Thump.in is a forum for all of us – people from advertising and outside – to share ideas and opinions on advertising we see.
Edited 12 years ago
Reason: Remembered to say 'please'
Replies 1 to 5 of 5
good template nice site
didnt find option leave comment
http://realityviews.blogspot.com/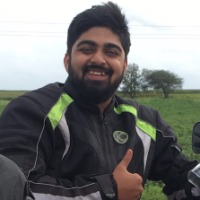 Hemal Shah
from Mumbai
12 years ago
I was happy to see a dedicated blog for adverts. A nice idea and concept.
You blog is not as user friendly as I would expect. Some of the element placement can be adjusted to make it look better. Also, the home page should show your latest posts prominently.
You have nice design. Its certainly not on wordpress, what is this blog on?
I do review ads on my blog since i feel that the level of Indian Ad Media has gone way above the quality is going top notch.
Thanks Dr. Patel and Hemal. Thanks for pointing out necessary improvements - hopefully will get to them soon. @Hemal if you are open to it you can be a guest blogger. Take a look at http://www.thump.in/node/94 for how one of the guest blogger used it to keep credits.
---