Please Review my Blog and help me with your feedback !
Hello All,
I'm Mahalakshmi Parthasarathy from Chennai, I have started my first blog a month ago.
I'm totally new to blogging and infact very new at indiblogger.
Here is my blog
http://fivegoodsenses.blogspot.com/
It is all about animal welfare and pet love !
Kindly review and let me know your feedback
Replies 1 to 2 of 2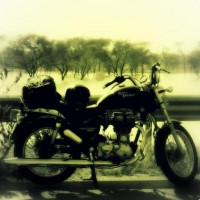 Hashir Tufail
from Unnao, Bangalore
12 years ago
Hi Mahalakshmi,
just dropped by your blog. Loved your concern for animals. Keep up the good work.
Now, some suggestions -
1. The colour combination is not very pleasing to the eye. Try changing it a bit. (You may also try changing the theme to an animal inspired one).
2. Do not give your contact number for posts. Atmost, give your email id.
One request also - can you please pass on some articles on how to care for and home break a cat. I am planning to have a kitten for a pet, but am not sure on how to get one and care for it. Any advice would be welcome.
Keep blogging,
Hashir
Hashir,
Really clear & Specific feedback... Thanks for that..
1. Sure, I'll change the theme..since I'm quiet new to the space, I 'm still in the learning process.
2. Giving contact number here is to help people get in touch with me in case of any emergency animal rescues or any general animal welfare activity. Emails will not the serve the purpose then...am i right??
And sure, I'll give you a detailed guide on kittens soon..You can see those suggested changes very soon...Its weekend...so sure !
Thanks Again
Mahalakshmi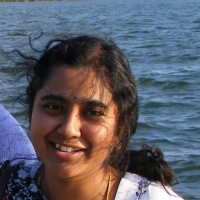 Adarsh Rao
from Minnesota
12 years ago
Hi Mahalakshmi,
Wonderful initiative! It is people like you who make a difference. Keep up your good work.
Just a few suggestions:
You could have sections/categories. For example: A category for 'Adoption Requests', 'Pet needs', Media Coverage, etc. It will help your blog viewers in navigation.
Some generic articles on pet adoption could also be posted.
These are just some starting thoughts. You can definitely modify them based on your preferences.
Welcome to blogging, and thanks for touching the lives of needy animals!
HI adarsh,
Thanks a lot...
yes, i'm thinking of posting a few articles, but I want to be little different, bring you live cases and situations, than theoritical explanations...thats why i focus more on specific articles written by me....not a generic one...
yes, surely I'll have sections/categories, nice suggestions...
Thanks for understanding the essence of my blog
Happy blogging
Maha
---