lOOKING FOR A FEED BACK FOR MY NEW BLOG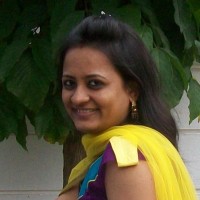 Shilpi
from Coimbatore
6 years ago
A blog about book reviews, small time regular incidents of Life and how they inspire us to lead Magical Lives which we all deserve!!
Replies 1 to 1 of 1
Surendra Shukla
from Indore
6 years ago
Hi Shilpi,
I am a new blogger myself, but I tried visited your blog. Here are my two cents .
What I liked - 1. The layout is easy and readable. 2. You are really writing from your hearth which is always a good thing.
Suggstions 1. First of all it looks to be a personal blog. You will face problem increasing the traffic to this blog because the topics may not appeal to a stranger.
2. The blog took more than normal time to load. Please use "More" tags on your posts and also limit the number of posts to 5 per page. This will help faster loading of pages.
All the best with the blogging. Please visit my blog see how I have use the more tage
http://motivationcube.wordpress.com
---