Review my Blog for Topindianblogs.com
Mohammed Anzil
from Kerala
7 years ago
SocialPositives.com is a Social Media and Technology Blog for people who interested to refer the hottest trending on web.
Edited 7 years ago
Reason: Want to update description
Replies 1 to 2 of 2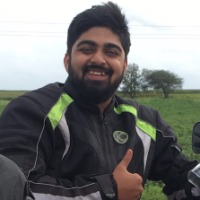 Hemal Shah
from Mumbai
7 years ago
I did not quite get it. Review your blog for Topindianblogs.com?
This is IndiBlogger, and not Topindianblogs.com
Mohammed Anzil
from Kerala
7 years ago
Hello Hemal Shah.....................
I know this is IndiBlogger.in. I think you dont know who runs TopIndianBlogs.com. The directory TopIndianBlogs.com generated by IndiRank. Do you know what heppns when we get high points(rank)? If we get good rankings our blog wil be selected to TopIndianBlogs directory.com and Indivine is and step to reach TopIndianBlogs.com directory.
Everybody try to get rank in TopIndianBlogs.com through Indivine. If our blog get good ranks our blog will be get a place in TopIndianBlogs.com in next update of IndiVine. Thats the reason why i use the title 'Review my Blog for TopIndianBlogs.com'. I know which is IndiVine and TopIndianBlogs.com. Don't post loose comments without searching whats the fact

. If you have any more doubts see the top of the TopIndianBlogs.com.
---