Review NKJ Live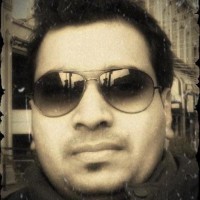 NitiN Kumar Jain
from New Delhi
12 years ago
NKJ Live is a platform wherein all current affairs / news / information (both technical and general) are posted along with the reviews of products / movies / service providers.
Replies 1 to 1 of 1
Hi! Nitin.
You owe good domain name (really sounds good). The content provided by u at ur blog is of great importance. Ads are also placed at the accurate positions. So in my views.. U have done the job in the perfect manner.
Keep Blogging. Best Wishes!
Thanks Prabhjot,
I visited your blog too ... and I liked the theme and the way you have put things in place .... Content is again attractive ....
Keep up the good work.
-Nitin
---