Looking for feedback on my blog
Please have a look on my photo blog and expecting for your valuable comments.......

Thanking you....
Replies 1 to 4 of 4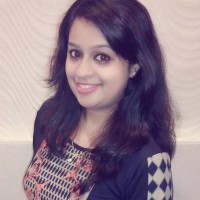 Sherna Jayaraman
from Hyderabad
6 years ago
Hi, Nice blog, well arranged. good use of space and gadgets.
One suggestion:could you highlight the fb,twitter icons? it isnt quite spottable.
All the best
Hi Sherna!!!
Thanks for visiting my blog and your suggestion. I will try to modify....
Hi, Nice layout. One suggession - it will be better if you could move the blog archive and categories upwards where it can be found easily. It will be great for navigation.
Hi Ashwini,
Thanks for valuable suggestions. i completely agree and hence moved to upper right side cornor.
Thanks for visited my blog.
---