PLEASE HAVE A FURTHER LOOK AT MY BLOG.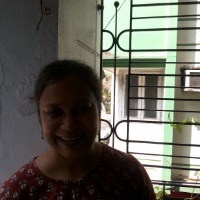 HAIMANTI DUTTA RAY
from KOLKATA
6 years ago
When I am adding new posts to my blog, for example, for the various contests run by Indiblogger, my posts are not visible like the others. In all the other cases, the label says ' View the blog to promote'. Whereas, in my case, it states, ' This is mine'. I am at a loss as to the meaning behind this discrepancy.
Could you help me please?
Thanking you,
Yours.,
Haimanti Dutta Ray.