Looking for feedback on my beauty blog
I blog about make-up, skin and hair care, fashion and beauty for the Indian belle. Includes product reviews, eye make-up ideas, nail art, giveaways and more.
Replies 1 to 4 of 4
1. Layout is neat and colors match with the theme of your blog. However I notice that you are using the generic blogger theme. Maybe you can consider customizing the theme a bit.
2. Content, is good as far as I could see it. Try to take pics against a black background as an experiment. Also, the photographs need to be crispier.
3. Frequency; Quite good. Keep it up!
Overall a nice beauty blog. All the best :)
Thanks so much for your feedback! And for the awesome tips :) I can't tell one end of the camera from the other, which is my blog's worst nightmare :( I need to rope in a better person to take pics! Will begin customising my theme.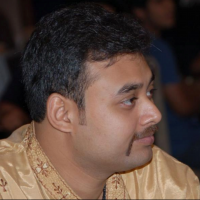 Joy Banerjee
from New Delhi
8 years ago
it looks good to me - i would suggest Join Affiliate like Amazon/ Flipkart will be great for you.. to boost up revenue
Thanks so much Joy! I had always thought you needed to get your own domain instead of blogspot to become an affiliate :S Anyway, will sign up for a few beauty-related ones.
---