Looking for feedback.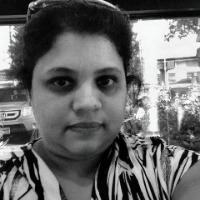 Rubina Ramesh
from Chandler
6 years ago
Hi all,
I am a new blogger in town. I blog of books, book reviews and author interviews.Recently started blog tours. Any suggestion both positive and negative would be appreciated. Would respond the same if anyone wants me to review their blog.
Thanks
Rubina
Replies 1 to 2 of 2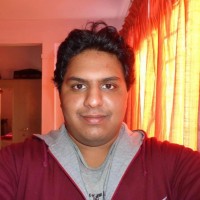 Aniruddha Rege
from Pune
6 years ago
Nice blog. You have some great content on there, and you write well. It's quite tough to review books, but you seem to be doing a good job out of it. You post fairly regularly, and that is a very good thing.
I have some suggestions, which I feel could improve your blog.
1. You could add a labels widget. This will make navigation much simpler. I would also suggest a Popular posts widget. This will draw the reader's attention to your best posts!
2. The design could be better. The current one confuses the reader, as there is no break between posts.It is quite hard to distinguish between posts. Change the theme, if necessary. for a book blog, a lighter theme will look much better!
3.The sidebar also looks unnecessarily cluttered.Make sure you organize it more efficiently. Like About Me, then Subscribtions and Follow by e-mail, then Archives and Labels and Popular posts, then your Blog List and Upcoming posts and then your Advertisements and memberships. This will help the reader stay clear, and give the blog a more structured look.You could add a labels widget. This will make navigation much simpler.
3. I would suggest that you replace the Google+ circles with a Followers widget. This will enable subscribers to follow your blog right from their dashboards, thus making it a lot more convinient.
You have kept your ads to a minimum, and I love that. So many bloggers go overboard with that, and it becomes very intrusive. I also love the Upcoming Reviews widget. It's very innovative.
I request you to see that all the above points are merely suggestions. My point is to help others improve their blogs. So, please don't take it personally!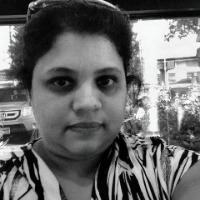 Rubina Ramesh
from Chandler
6 years ago
Thank you very much for your review. I accept all the things you have said. I am very new to blogging and have started with 'Blogging for Dummies' :)
Adding label and widgets? Well, I am slowly getting the hang of. But I will definitely look into the structured look as you have suggested. As and how I am learning, I am implementing the knowledge in my blog. So now I know what I have to look into.
Once agian thanks for the advice and taking time to review my blog. Really appreciate it.
---